Why You Can't Just Remove Sugar From Your Diet
ARTICLE AT A GLANCE: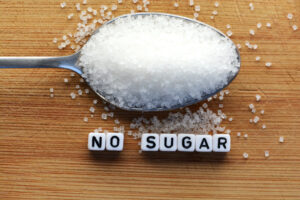 Maintaining a healthy gut is key to optimal functioning and brain health
The 2R protocol guides us to remove not only sugar but also wheat, dairy, and pesticides
Including high-quality dietary supplements helps us consume the proper nutrients to repair a compromised immune system, decrease inflammation, and improve overall health
When seeking to alleviate the symptoms of autism, we know that easing inflammation and healing the gut leads to optimal brain functioning and improved outcomes. In order to achieve this, it's crucial to eliminate dietary toxins so that the brain can fully develop because it is not fighting off threats.
R2 Protocol
The R2 protocol instructs us to remove as much sugar as possible. The harmful effects of sugar are well-documented and include inflammation of the gut, insulin resistance, and even obesity. Cutting down on sugar intake can bring significant relief to families of children with autism and individuals struggling with their health. But removing sugar alone is not enough.
We also need to remove wheat, dairy, and pesticides. Some of the proteins in wheat and dairy are known to act as gut irritants that cause inflammation. Wheat can disrupt the microbiome of bacteria and can increase vulnerability to certain brain problems.
Pesticides are equally problematic and can cause a weakened immune system and even contribute to cancer. Just say NO!
Supplements
In addition to removing certain foods and toxins, we also need to repair our bodies through supplementation. While technically, it is possible to get all the nutrients and minerals needed to thrive through food alone, it is challenging. So supplements help us make up for what we lack from our diet. A good multivitamin, digestive enzymes, and a fish oil supplement are great places to start. These supplements can improve heart health and mental clarity and support a robust immune system.
Please read here for more about the benefits of supplements and what I recommend.
*This website is provided for informational purposes only and is not intended as a substitute for the advice provided by a healthcare professional.
References